Tylercleveland.skrivliv.se Review:
Commander Du Finasteride
- Meilleur Site Pour Achat Finasteride Et Achat De Finasteride.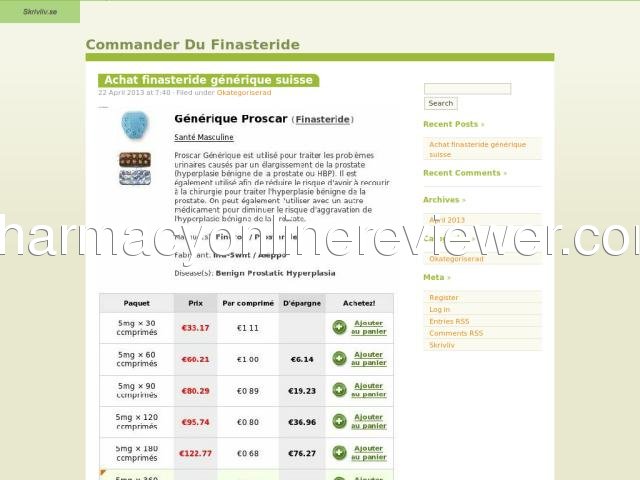 Country: Europe, SE, Sweden
eilene44 - Glad I made the switchLove it...and LOVED saying goodby to cable/dish bills. We don't watch that much to begin with and when we do there's nothing much on. If I'm in the mood for a specific show (and it's available on Roku or one of the streaming channels) I can pick and choose and pause. Should have done the switch a LONG time ago. Haven't had any glitches either which was something I was skeptical about when considering the switch.
Deborah A. Lott - Beyond the ExpectedGuest editor Mark Doty introduces the latest volume in the best of series with the story of Caedmon: "an origin myth for the art of poetry." From Caedmon he shares the lesson that the lyric can "never be pure praise," but must also include "lamentation and outrage." And citing another century's great poet, W.H. Auden, Doty reminds us that "a poet cannot bring us any truth without introducing into his poetry the problematic, the painful, the disorderly, the ugly."

In Doty's selection of 75 poems, he's true to both Caedmon and Aduen in bringing us poems that demonstrate the condition of contemporary poetry in all its tension between the lyric and the time- and earth-bound, the glorious and the wrenching. Open nearly any page of this volume, and you'll find poems that go beyond the expected to the painful, problematic, disorderly. Or put another way, you can't read these poems without hearing the thrilling, chilling, sometimes dissonant and unsettling music of contemporary poetry.

No idealized mother(or baby)in Julianna Baggott's "For Furious Nursing Baby," with lines like "your wisest muscle/is the wet engine/of discontent." Then there's Bruce Bond's "Pill" in which instead of the usual uplifting tale of recovery, we learn that sobriety is a drug that teaches you to "live here/in a town/with one good street to speak of, one flock of trees/to storm the night." Stephen Dunn reminds us of the shadow presences that haunt every romantic relationship, the imagined man (and imagined woman) who "slips in/to her life every day from a secret doorway/she's made for him."

The poems in this volume are full of beauty, but it's not a simple, no-questions-asked easy beauty. Rather it's the rapture of Mary Jo Salter's poem, "The Gods," a beauty that causes the speaker to close her eyes and sink into the gorgeous, nameless,/shifting discordances/of the world [that] cry aloud."

Even if you're not a regular reader of poetry, how about one a day for the next two and a half months just to see where these poems take you?