Whistleout.com.au Review:
Compare Mobile Phones & Plans, Broadband Plans, Tablets & Plans, Credit Cards, Home Loans, and Pay TV - WhistleOut
- Compare Mobile Phones & Plans, Broadband Plans, Tablets & Plans, Credit Cards, Home Loans & Pay TV with our hand built technology. WhistleOut is comprehensive, fast, free & easy so you can get the right deal & buy happy. - WhistleOut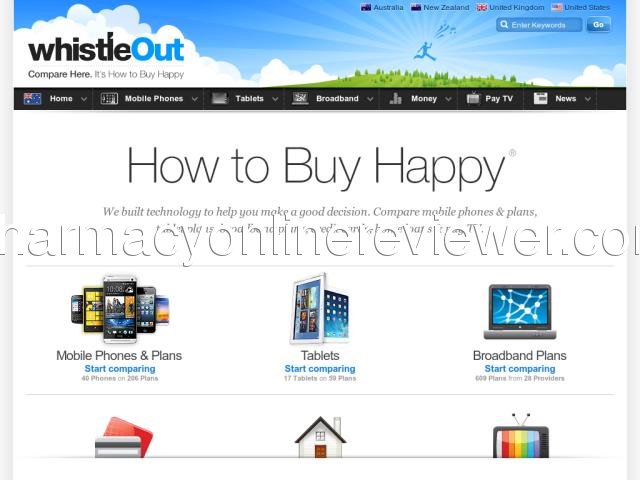 Country: Asia, SG, Singapore
cupcake love - Holds the attention of tiny infants and adjustable for bigger kids to play with- very versatile!So happy I ordered this for my 1 month old. I wasn't sure how interested she would be in this toy, but right from the start, she would use it for 15-20 minutes straight- looking at herself in the mirror, kicking away at the piano, and batting at the toys. At 2 months, she's now using it for at least 30 minutes at a time.

I like that this has the flexibility to swing the bar around and use it for tummy time and to flip the piano up so it can be used once baby can sit up- I feel like a lot of other activity gyms are one trick ponies, but this has a little more versatility and can be used longer. Heck, we have a hard time keeping my 3yr old away from the piano so his little sister gets a turn!

The dangly toys are detachable and are on plastic links, so you can take them off to use as rattles or attach to the car seat/stroller, and could also swap in other dangle toys onto the gym for some variety.

We were very pleasantly surprised with this gym and would recommend it to anyone. Definitely order it early- even very small infants will enjoy it and you want to get your money's worth!
Mogs - Quite Possibly the Best Overall Tablet, Period -- And a comment about Pre-OrdersFinally received my Transformer Prime from Amazon.com. Fortunately the second time I pre-order they come through and actually got it to me before the estimated shipping date.

ABOUT THE PRIME:

Unboxing I found that there's really not all that much included aside from power adapter and charging USB data cable for the tablet. There's a screen cleaning cloth and a small user manual, but that's it. Something I sort of expected in the box which was not there was the port to microHDMI, which apparently can only be done if you buy the dock. One note about the tablet after unboxing is that my battery was completely dead and needed to be charged for 3-4 hours until fully charged before turning on for the first time. Minor convenience, but this needs to be done to fully calibrate the battery and allow the battery to discharge properly to ensure you're getting the longest battery life possible.

The initial reaction was how thin the tablet is. It's got a great looking glass screen and a nice aluminum back that will be nice to hide any scratches if you use this sans-case. While it adds some weight, I like knowing that the tablet by itself is durable. The only downside is that the buttons are a little hard to press since they don't stick out that much but it may just take some getting used to. Hey I'm reaching for straws here, the rest of this tablet is so out of this world, there's not much to complain about. Oh maybe the glass being to reflective, but with the SuperIPS+ turned on, you can't see any sort of reflection whatsoever, even in full sunlight outdoors!

In terms of performance, this tablet is blazing fast running on Tegra 3. With an easy performance mode switcher built-in to the notification window, it's super easy to change from power-saving, to balanced, to performance modes for easy reading to gaming. I run the security software Lookout in the background and never know it's there. With 1GB of RAM and 40+ apps installed, it only seems to use up to 400MB leaving plenty of headroom in memory. The 32GB of internal memory has been plenty of space to install apps, about a thousand mp3s and about 10 HD movies (1080p, mp4, 2000Kbps). Video quality is absolutely flawless when using this format at 1080p and just looks incredible with SuperIPS+ turned on to get the bright whites and dark blacks.

Battery life has been about average with the iPad running at about 10-12 hours or so when playing music and light usage like checking email.

Camera quality is acceptable, probably great for most people... I mean as good as a fixed lens, small sensor, cell/tablet camera. High megapixels, but more importantly is fairly accurate color interpretation and a nice bright LED flash for objects in the 10ft. range for low-light. The video is just as good and it's nice to be able to film in 1080p.

The couple annoyances I've seen thus far are mostly in regards to Android 3.2 Honeycomb, which won't really matter after January 12th when ASUS has stated they'll release Android 4.0 Ice Cream Sandwich update for the tablet. This review may need updating as Android 4.0 is really meant for tablets, Honeycomb was more of a testing platform. The other annoyance is the ASUS keyboard, which is easily switched back to the default Android, which I find a little easier to use, faster, and doesn't crash/freeze like the ASUS keyboard does.

Overall I love this tablet, size is perfect, beautiful screen, fast processor, lots of storage, great price, longest battery life of Android tablets, one of the first tablets to run Android 4.0, for $499 I'm not sure you'll find a better tablet. No, not even the iPad2.

Just a side note for Amazon.com:

1. STOP placeholder reviews (DO NOT ALLOW REVIEWS BEFORE PRODUCT IS RELEASED!)
2. DO NOT CANCEL pre-orders until you know for sure you aren't receiving any stock ever again, if the quantity is reduced or shipment delayed, give your customers the option of keeping their pre-order until it can be fulfilled.
3. DO NOT PUBLISH A PRE-ORDER at all until your stock quantity and shipment dates are CONFIRMED.